Goalies Wanted
---
---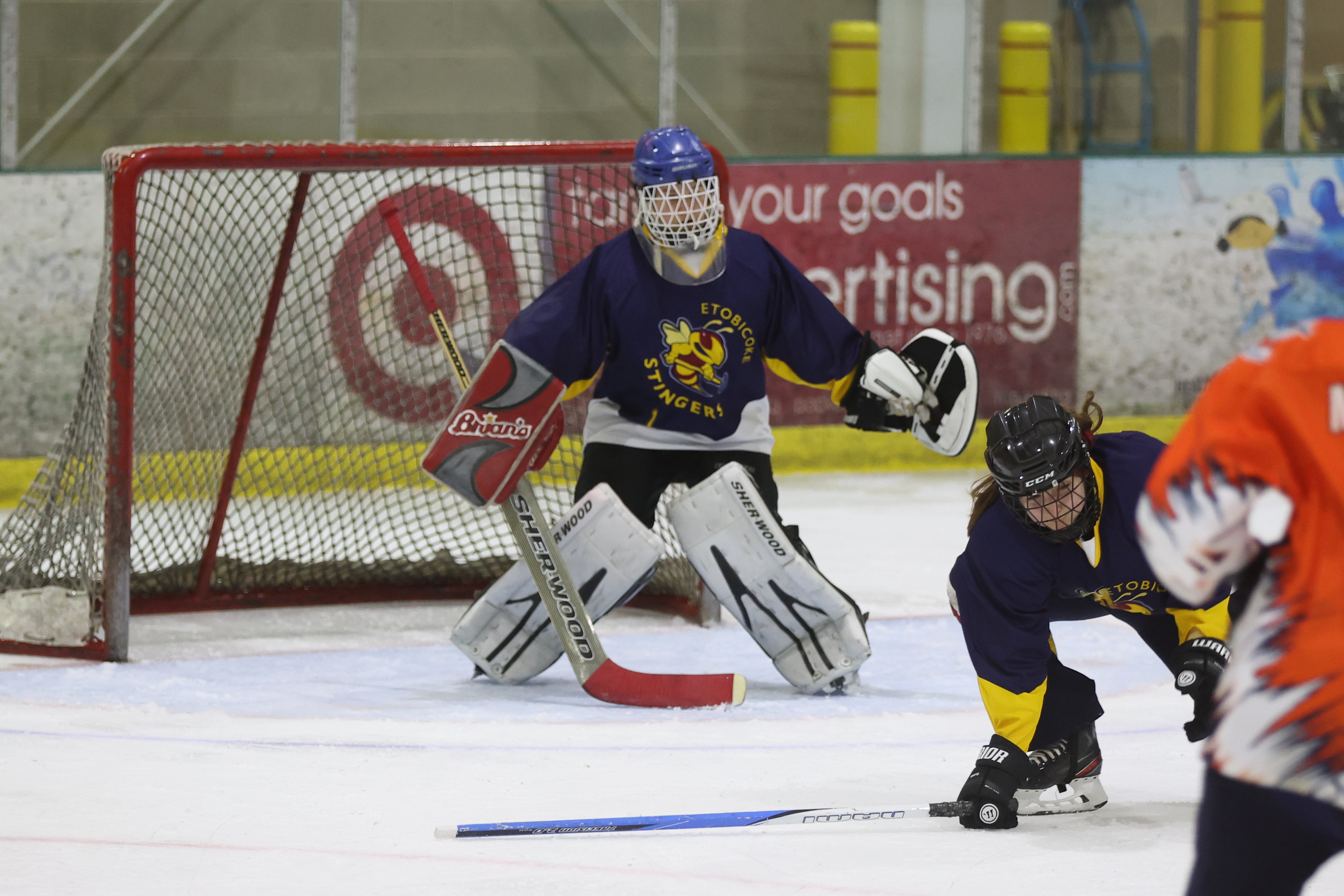 ---
We are looking for a goalie (2008-2010) to join our U14B Ringette team
Ringette is similar to hockey, but the difference in rules and equipment make it a fast, strategic sport focused on teamwork and precision. Ringette is often called "The fastest sport on ice!". The Etobicoke U14B Ringette team has won back-to-back Southern Region Championships. You'll be joining a winning team, learning a new sport and having a lot of fun!
Ringette experience is great; but not required.
Training from The Crease Goaltending Academy
Equipment loan or subsidy
Hockey Goalies Welcome
Great option for Soccer goalies in the off-season
1 practice and 1 game per week - can easily fit within a hockey or other sports schedule too!
To learn more about our Goalie Development program or to learn more about joining us, please send an email to comeplay@etobicoke-ringette.com